PATCH NOTES 1.0.4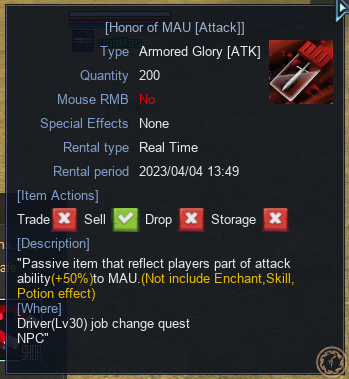 Honor MAU will be deleted from all characters upon first login.
Honor MAU have time limited as other generators;
The Honor MAU for attack and defense, which provides a 400% boost, can only be acquired from PB and Holy Stone Keeper as the MAU Blessing.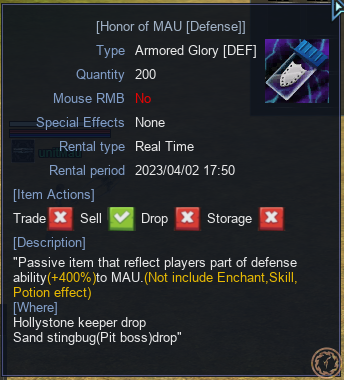 ​
Honor generators are also available at foreign NPCs and PvP point shops (at 50% efficiency, as with usual MAU generators). Only one Honor MAU is required.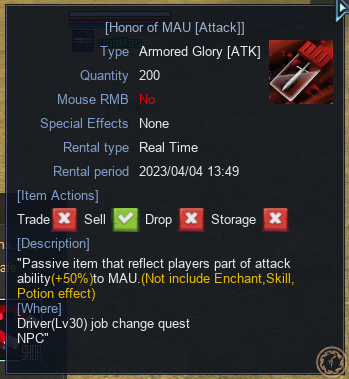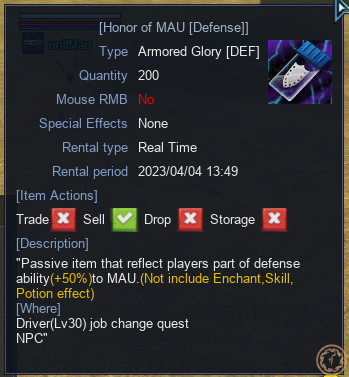 ​
Only one type of generator can work at a time. The MAU Blessing cannot be stacked with MAU Honor Attack.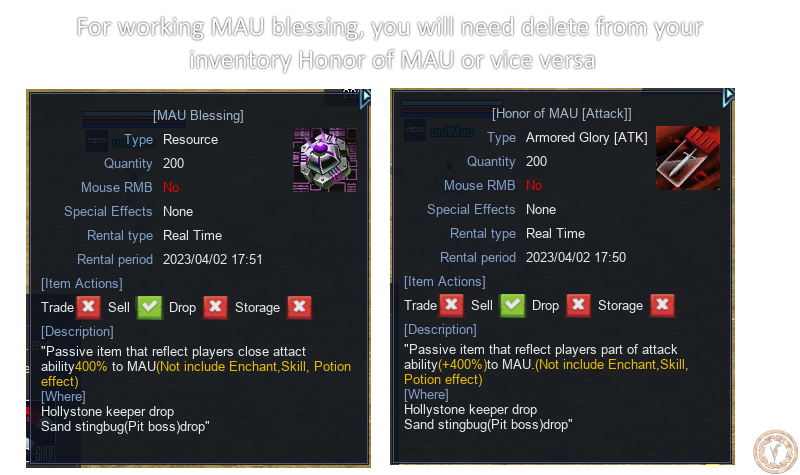 ​
The AOE damage from MAU has been removed, but auto-loot is still operational.
The drop rate for MAU has been restored to its previous level, as it was reduced by 50% in the previous patch.
A critical bug that caused armor defense calculation errors has been fixed. It now applies the DefFacing parameters to normal Defense by grade.
A bug that caused quest teleportation to HQs has been fixed, with a new check for the destination map's race code.
A bug that caused only the same item to be rewarded in dungeons has been fixed.
The description of card rewards in the 45-50 level dungeons has been fixed.
The bug that caused incorrect money rewards for 45-50 level dungeons has been fixed.
Dungeon time has been corrected.
Prevent running multiple clients, but allow premium users to run an additional client.
Russian locale has been fixed for the item package window.
A package item indicator has been added to booty items.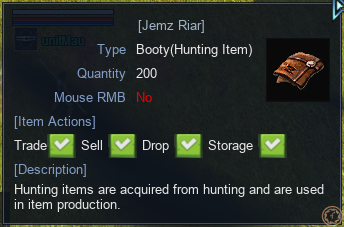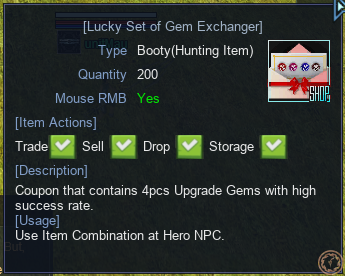 ​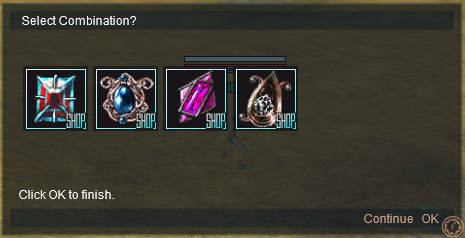 Thank you for playing, and we hope you enjoy these updates!